Mind at Rest Wills Enquiry Form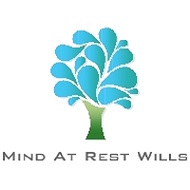 Mind At Rest Wills Response to Coronavirus (COVID-19)

17/01/2021

In response to the UK Government's latest Coronavirus Guidance on social distancing for everyone in the UK and protecting older people and vulnerable adults. We have decided to suspend all face to face consultations with clients until further notice.

We are continuing to offer non-face to face consultations by phone / email to clients who wish to make a Will remotely. When arranging your Will remotely, there is absolutely no difference in the level of service we provide it's just not done face to face.
Contacting Mind At Rest Wills
Please complete the form below to inquire about instructing us to carry out the following Services:
Single Will service
Mirror Will's service
Lasting Power of Attorney (LPA) service
Deed of Severance (change to tenants in common) service