Fixed Fee Will Writing & Estate Planning Services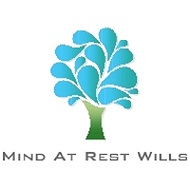 Fixed Fee Professional Will Writing Services
Below is a list of our charges for Fixed Fee Professional Will Writing Services. So you will always know how much our services will cost from outset.
The above product list is not exhaustive as our legal team specialise in all areas of death and lifetime planning. Some services are quoted on a case by case basis so please feel free to contact us via our Contact Form if you require further clarification.
For more detailed info on the above services please refer to Our Services Page
Notes
***Document Amendment & Reprinting fee £45
Prior to creating the original document/s, draft document/s are always be provided. In order for a client primarily check for spelling and grammatical errors. Once this has been checked and confirmed as correct, final original document/s will then be produced.
After the Final document/s have been produced, the additional fee would be charged per document for any alterations. This is to cover the administration cost of reproducing and posting the document/s.
It is therefore very important that draft documents are fully checked as correct by each individual client before giving the go-ahead on final document production.