Category:

Customer Service
Written by: Jason
Category: Customer Service
Published:

16th September 2015

The Estate Planners Network (EPN) Professional Charter
As accredited members of the Estate Planners Network Mind At Rest Wills adhere to the EPN Professional Charter ensuring that members of the public can use an EPN member with confidence.
The Charter consists of 8 main principles and they are as follows:
1. Act with integrity when dealing with clients and suppliers
Clients receive a good quality service
Clients are not sold products they do not require or that are not suitable for their circumstances
Written by: Jason
Category: Customer Service
Published:

16th June 2014

*Update 29/01/2016 – EPN are currently not accepting new members
Back in March 2014, I wrote a blog post entitled Estate Planners Network (EPN) Accredited Membership
EPN provide a support and development network for Will Writers and Estate Planners, offering a self-regulatory regime for its accredited members that wish to provide a professional service to their clients.
Written by: Jason
Category: Customer Service
Published:

27th June 2013
Do Yo Have Happy Customers?
Customer service is a subject that I am very passionate about. It is something that was installed in me at a very young age. Born out of the great feeling of well-being that comes from the sense of feeling valued and appreciated. Being made to feel like an individual and not just a number is very important to me.
Written by: Jason
Category: Customer Service
Published:

23rd June 2012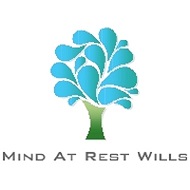 As a consumer purchasing products or services. I often stop to ask myself this question especially when dealing with the larger corporate organisations of this world. Sadly in a lot of cases, the answer is yes!
It is sad when the pressure of surviving into today's economic climate means that organisations feel the need to strip their business model down in order to cut costs. However, I strongly believe the lack of focus on the importance of best in class customer service has been growing for years. And is not just a result of our recent credit crunch.