An Alternative Legal Position
Written by: Jason
Category: Uncategorised
Published:

27th August 2013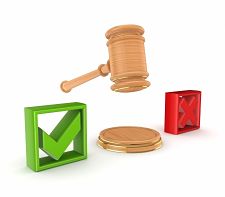 If you have not already heard of terms such as Digital Legacy, Digital Inheritance or Digital Will, it is only a matter of time before your attention is drawn to this subject matter. A matter of what some may call an "Alternative Legal Position" that now needs to be seriously debated and considered.
There is no doubt ones interpretation of the legalities surrounding your online assets will change as both the internet and the law that may govern it evolves over time.
The internet is indeed evolving rapidly but can still be considered to be in its infancy, to quote a paragraph from Wikipedia,s History of the Internet " Since the mid 1990s, the Internet has had a revolutionary impact on culture and commerce, including the rise of near-instant communication by electronic mail, instant messaging, Voice over Internet Protocol (VoIP) "phone calls", two-way interactive video calls, and the World Wide Web with its discussion forums, blogs, social networking, and online shopping sites."
The complexities of the legal system are a labyrinthine journey and one whose parameters are created around the science of semantics. The usage of words, and the interpretation of language and ultimately their meaning.
We often hear the phrase 'the letter of the law', and this justifiably famous (infamous?) terminology leads one to the direct conclusion that the law is words established by tradition and historical precedent, and taken to be a veritable and venerable institution, but is this really the case?
When considering a 'point of law' there is absolutely no objective meaning, there is absolutely no empirical truth contained within the legal books, as every single word, every sentence, every paragraph, is open to interpretation, through context and relationship. If this was not the case, why bother with lawyers?
Lawyers and the legal professions are interpreters and debaters whose role is to argue the case, either for or against a situation.
It is certainly true in English Law that there is no such terminology as a digital will, but this does not mean there shouldn't be. As we step fully into the potential of the digital age, a new generation of laws and a new generation of lawyers are being created, with the specific object of refining the laws of title, ownership, worth and value of an individual's digital legacy.
The complexity of such matters, however, runs deep, in the Uk alone there are differences for example between the UK and Scottish law, surely we will have to take the standpoint that digital world and the real world are in fact two separate considerations. whilst it is just my opinion the internet can never be solely governed by a set geographical law.
The internet is a global entity and so is the spread of where your digital assets are held and managed.
Its a fact that we are in transition, a period of great change, and to be able to surf through the dynamics of change, one should ensure that consideration is granted to one's own legacy – your digital legacy.
While the law is in this process of change, it is time to ensure that you initiate the procedures concerning the wealth of your digital life. by taking control now and not opting to wait for the complexities of global internet law to be clarified in the written word. In some respects your a merely adopting the stance of self-regulation in order to ensure your digital legacy is not lost or even miss managed.
I have recently read a number of articles from real-world legal advisers attempting to solve the problem of digital asset protection within a standard legal will, with suggestions that you should store a list of all of your passwords with your will or in a letter to your executor.
In my opinion and they are my own, I can in no way recommend this to my clients. for obvious reasons such as security issues relating to theft or abuse of such delicate information. The only real place to manage your digital assets whilst you are alive and ensure they are managed correctly in the event of your death is to protect them within the digital world that they already exist.
Why take a Fish out of Water?
There already a number of options available to you, Cirrus Legacy, for example, provides an International Standard of digital legacy management. Created to collate your various digital assets, and gather the entry points, in order to facilitate a simple transition which is secure, discreet, created to ensure that no legal issues will obscure your digital assets and the potential to pass your digital inheritance on.
By taking action now, you can ensure that you remain in control of your assets, and these can be held in proxy, for you, until the time arrives when your inheritors require access to your online wealth.
So, whatever the future laws that may arise, and whatever changes in the digital arena that might occur, your legacy will be secured. Cirrus Legacy have considered possible outcomes to changes in the legal system (with regard to your digital legacy), and have ensured that your assets remain secure and held for you until your inheritors accept your legacy.
Related Links
Mind at Rest Wills and Estate Planning
History of the Internet
Digital Legacy
Digital Legacy Considering the Funeral
The New Meaning of Legacy
How do you Manage Your Digital Legacy
Scoop IT Digital Wills