Intestacy Rules 2015 Flowchart
Written by: Jason
Category: Uncategorised
Published:

10th February 2015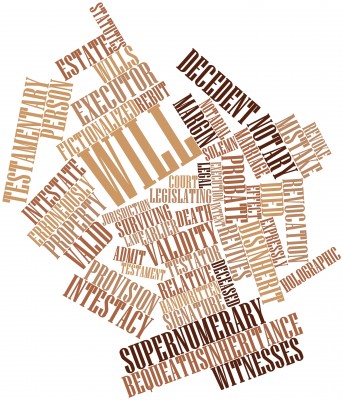 On the 1st of October 2014 the Inheritance and Trustees Powers Act 2014 came into force which included making some changes to the Intestacy Rules of England & Wales,
If you die without making a Will, then your estate will be distributed subject to these Rules of Intestacy.
The Rules of Intestacy do not necessarily distribute assets in the most tax-efficient manner and do not always distribute assets in a way that a deceased person would have wanted.
Without A legal Will in place, unmarried partners and people who remarry that have various children from previous relationships have no protection.
This can mean beneficiaries not receiving the amount of inheritance you would have wanted them to have.
The only way to ensure your estate is distributed to the people you want to inherit is to Make a Will.
See below for an updated Rules of Intestacy Flowchart, kindly provided by the Estate Planners Network.
2015 Rules of Intestacy Flowchart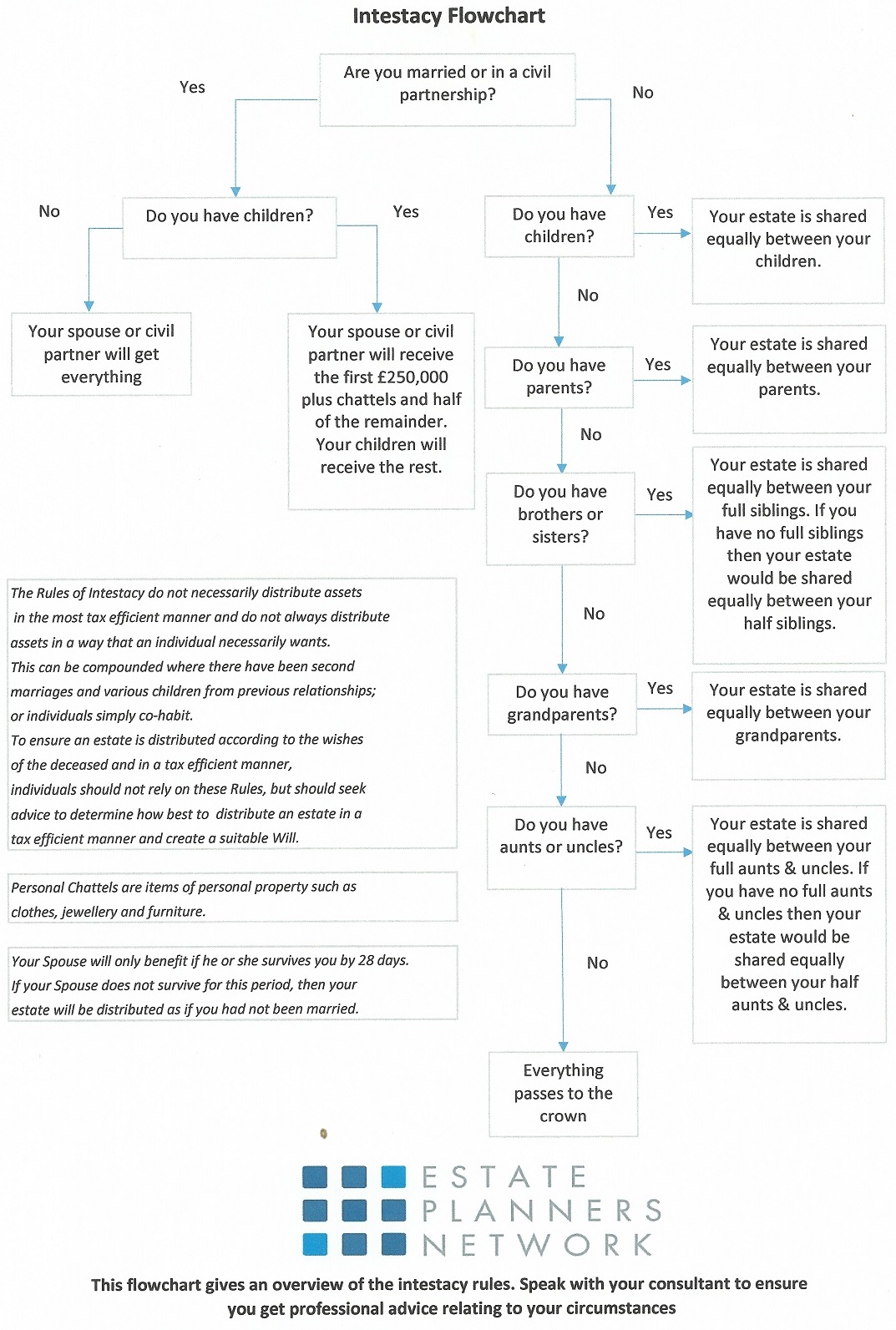 Related Links