Choosing a Professional Executor
Written by: Jason
Category: Will Writing
Published:

14th December 2014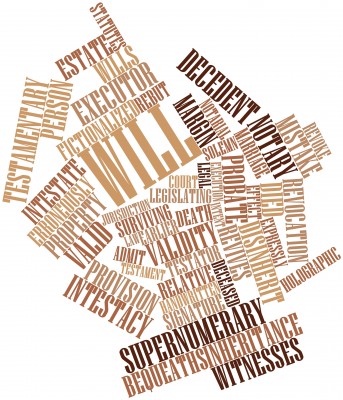 Appointing An Executor
One of the clauses a Will must contain is a clause that appoints your executors. An executor is a person who administers your estate and carries 's out other wishes in your Will.
You should think carefully about who you select as your executor/s, the people you choose should be someone you trust and you feel will be able to carry out their responsibilities effectively.
Whilst not an exhaustive list an of executor's responsibilities include:
Completing documentation to obtain Grant of Probate from the Probate Registry
Ascertaining what assets and liabilities make up the deceased estate
Collecting in the estate assets
Paying debts of the deceased
Paying out legacies or transferring assets to specific and general legatees
Securing and insuring the deceased's property
Preparing the appropriate Inheritance Tax forms & submitting to HMRC with payment
Establishing the identity of beneficiaries under the terms of the will
Preparing accounts for approval by residuary beneficiaries
Distributing the residuary estate
Issuing statutory notices in the London Gazette and a local paper
Choosing a Professional Executor Service
If you do not have anyone you feel would be up to the job of being an executor of your estate, or you know in advance that your wishes regarding the distribution of your estate are going to be rather a complicated matter.
You may be better off nominating a Professional Executor as one of the executors of your Will.
An executor is legally responsible for administering your estate in accordance with the terms in your Last Will & Testament.
They can, therefore, be held personally liable for a loss to the estate resulting from the actions they take, as well as any actions they do not take.
Choosing a close relative or friend as an executor risks placing an unnecessary burden on them as the process can involve a great deal of time, effort, stress and even financial costs.
They will have to undertake potentially complex administration tasks, including court paperwork and returns to HM Revenue and Customs, all at a time when they have to deal with the emotions of losing a loved one.
Instructing a professional executor means that they can take on the responsibility of the administration of the estate as soon as they are contacted.
Mind At Rest Wills work with Legacy Probate Services in order to provide our clients with the option to choose a professional executor.
By being named in a Will they can act as a professional executor and provide your executors with the very best support and advice, ensuring any unnecessary burden is alleviated.
If you require an more information about Professional Executors Services through Legacy Probate please Contact us
Related Links
Swearing an oath for probate
Executor Duties
What is a Grant of Probate
Probate Registries