DIY Estate Planning
Written by: Jason
Category: Will Writing
Published:

16th April 2014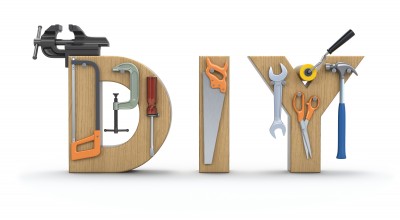 With Easter just around the corner, many of us are about to focus on some of the DIY projects that we have had in the back of our minds or left on our To Do List for some time.
One of the DIY projects people often want to find out more about is DIY Will-Writing and Estate Planning. So let's look at some of the common questions asked.
Common Questions About DIY Estate Planning
Can I Write My Own Will?
Yes, it is perfectly legal to write your own will. You can do this in a number of ways, either from scratch or by using a DIY Will Kit.
However, unless your wishes and personal circumstances are very straightforward there are significant risks that you must consider before taking this route.
Getting it wrong could result in your Will being considered invalid at the time of your death. With the average price for a Single-Will being around £100, you do have to ask yourself is it worth the risk?
Can I Make My Own Trust?
Yes, you can make create your own Trust, there are many books available that discuss how to create various kinds of Trust and how to transfer assets to your trust.
However, the fact that you are considering creating a Trust is an indication that your personal circumstances and wishes for your estate when you die are far from straightforward.
This being the case you should really discuss your wishes with a Professional Estate Planning Company or Solicitor.
Can I Make My Own Lasting Power of Attorney?
Yes, it is possible for you to complete all paperwork necessary to register a Lasting Power of Attorney with the (OPG) Office of the Public Guardian. But the process can be a lot more difficult than it appears.
Only plan to do so if you are confident you know what you are doing and have read all the support information provided by the OPG.
Failure to get it right the first time will result in the OPG sending the documentation back to you for correction. They will then charge a Repeat LPA submission fee for each document resubmitted to them.
When it comes to making a Lasting Power of Attorney it may be worth considering a Fixed Fee Service that will save you the complication involved for a set price.
Summary
Whilst DIY Estate Planning won't cost you a trip to your local DIY centre and can avoid the costs involved compared to instructing a Professional Estate Planning Company or Solicitor.
Bear in mind that the DIY option could end up the most costly route to take if you haven't done your research.
Most people are unaware that the majority of Estate Planning Professionals out there offer an initial consultation for free.
This is a well worth option to explore because it gives you the ability to gather all the information you need. Including costs on a non obligation basis so that you can make an informed decision on whether the DIY or PROFESSIONAL option is best for you.
Related Links
Cost to Register a Power of Attorney
What is Power of Attorney
The Dangers of DIY Wills
Making A Will Online