What is a Certificate Provider?
Written by: Jason
Category: Lasting Power Of Attorney
Published:

24th July 2014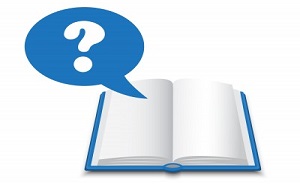 In order for a Lasting Power of Attorney (LPA) to be valid and registered with the Office of the Public Guardian. It must contain at least one certificate (two if you are not choosing a person to be told) confirming that the person making the LPA (The Donor) has the full mental capacity at the time of making the LPA.
Each certificate needs to be completed by an independent person confirming that the Donor fully understands what giving Power of Attorney means and is not creating the power under pressure and that it has not been completed fraudulently.
The person that signs this certificate is known as a "Certificate Provider". The Certificate Provider can be someone the Donor has known for at least two years or someone with relevant professional skills to assess their capacity such as a Financial Adviser, Doctor, Nurse, Will Writer or Solicitor.
A certificate provider cannot be under the age of 18, a member of the donor's or attorney's family, a business partner or paid employee of the donor or attorney, the owner, director, manager or an employee of a care home in which the donor lives or their family member or a director or employee of a trust corporation appointed as attorney in this LPA (this only applies to someone certifying a property and financial affairs LPA).
Duty of a Certificate Provider
A person who signs an LPA as a certificate provider will need to be able to demonstrate that they understand what is involved in making an LPA and have the skills to assess that the donor also understands what an LPA is and what is involved in making an LPA.
A Certificate Provider must ensure that the donor understands the contents of their LPA and what powers they are giving to the attorney(s)
It is important that the certificate provider is aware of the significance of making clear notes relating to the certification of the LPA.
These notes should be retained for as long as is necessary and at least until the LPA is registered, in case there is a challenge against the validity of the LPA.
Related Power of Attorney Links
Law Society Certificate Provider Practice Notes
What is Power of Attorney
Cost to Register Lasting Power of Attorney
About The Office of the Public Guardian