Providing For Pets In Your Wil
Written by: Jason
Category: Will Writing
Published:

11th July 2014
What will happen to your pets when you die?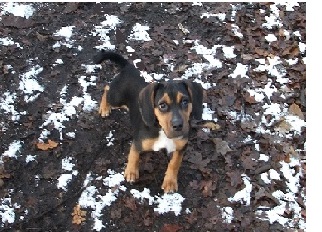 Worrying about what would happen to family pets if you were to die before them is a common concern. UK law regards a deceased persons Pets for example Dogs and Cats as Personal Chattels.
The Administration of Estates Act 1925 defines the term "personal chattels" to mean carriages, horses, stable furniture and effects, motor cars and accessories, garden effects, domestic animals, plate, plated articles, linen, china, glass, books, pictures, prints, furniture, jewellery, articles of household or personal use or ornament, musical and scientific instruments and apparatus, wines, liquors.
Therefore it is possible to provide for Family Pets in a Will. If you haven't made a Will yet think carefully on how you would like your pets to be looked after and once you have decided on your wishes, speak to your local Will Writer or Solicitor to get your pet clause worded and placed in your Will.
If you have already made a Will, check it to see if your Pets have been provided for and if not speak to your Will Writing professional to discuss reviewing your Will.
How to provide for your pets in your Will?
Be careful if you are attempting to draft your own Will, an incorrectly written pet clause could fail, for example simply stating "I give £10,000 to my dog sandy" will fail because an animal cannot provide a legal receipt.
If you have someone in mind that you would like to look after your pets when you die you can create a clause to this effect adding a cash gift amount available to them calculated to cover the costs of maintaining the pet during their lifetime, this can act as an incentive for the person to keep the pet and follow your wishes.
Firstly make sure you have discussed this with the person and confirmed they are happy to do this, then create a clause in your Will confirming your wishes that they look after your pets.
If you don't have anyone who you would like to look after your Pets, the charities below run free schemes that would provide for your pet when you are gone:
Pet Charity Schemes
RSPCA Home For Life
Home for Life is the RSPCA's free service, giving pet owners peace of mind. They pledge they will do all they can to find a new, loving home for your pet if you should pass away.
The scheme involves adding a clause in your Will instructing that care of your pets is handed over to the RSPCA after your death.
Find out more at www.homeforlife.org
The Cinnamon Trust
The Cinnamon Trust provides long term care for pets whose owners have died or moved to residential accommodation which will not accept pets.
Arrangements are made between owners and the Trust well in advance, so owners do have peace of mind in the knowledge that their beloved companion will have a safe and happy future. Emergency cards are available on request.
The scheme involves adding a clause in your Will instructing that care of your pets is handed over to the Cinnamon Trust after your death.
Find out more at www.cinnamon.org.uk
The Dogs Trust Canine Care Card
The Dogs Trust provides a free service called the Canine Care Card scheme designed to give you peace of mind, knowing that the Dogs Trust will care for your dogs if you pass away before they do.
If you pass away and have registered as a Canine Care Card holder, they will arrange to bring your dog or dogs to their nearest Rehoming Centre. Once there, they will be examined by a vet and cared for by, trained staff who will try to find your dog or dogs new owners whose lifestyle and experience match their needs.
When you become a Canine Care Cardholder, The Dogs Trust will issue you with a handy wallet-sized card that acts in a similar way to an organ donor card and notifies people of your wishes for your dogs, should anything happen to you?
If you choose this option it is recommended that you mention your wishes for the care of your dog by including the following phrase in your Will:
"It is also my wish that Dogs Trust cares for or re-home any dogs that I may own at the time of my death".
Find out more www.dogstrust.org.uk
Summary
Providing for your Pets in a Will, puts your mind at rest that they will be taken care of when you are gone.
If you opt for any of the charity options mentioned above its a good idea to contact your chosen Pet charity before making your Will to find out if its the right scheme for you.
Related Links