What Invalidates A Will?
Written by: Jason
Category: Probate, Will Writing
Published:

19th May 2014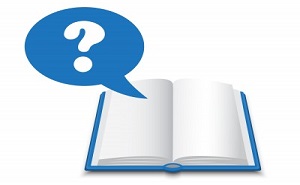 If you are considering making a Home Made DIY Will you need to be aware that a Will is not considered to be valid if it does not fulfil the requirements of the Will's Act 1837
A Will must be considered valid in order to obtain a Grant of Probate.
When making a Will it is important to ensure it has been drafted correctly to avoid any future potential Will disputes, which can often arise if a Will has been incorrectly made and the validity of a Will, therefore comes into question.
According to a recent investigation by the Legal Services Consumer Panel, one in five wills fails to make the grade.
A commonly used reason for contesting a Will is to demonstrate that the Will was incorrectly drafted at outset. So it is important to be aware of any factors that can invalidate a Will.
Factors That May Invalidate A Will
Not signed & dated by the testator in front of two witnesses who sign the Will to this effect
The Will is a photocopy and not the original signed & witnessed document
The Will has signs of being tampered with or altered
The Will was not the last Will that the testator made
The testator made the Will under duress or undue influence
If not written in contemplation of marriage, marriage revokes a previously made will
The testator did not have the proper legal capacity when making the Will
The testator was not of sound mind and understanding when making the Will
If a Will fails to dispose of all assets, in certain circumstances the will could fail
If a witness is also a beneficiary, the beneficiaries share will fail
If dependents are left out without an appropriate clause in the will it could be open to challenge
Summary
An invalid Will can cause unwanted emotional stress for your loved ones. Creating a potentially lengthy and complicated process to resolve simple matters. It is always advisable to seek professional help when making a Will and planning for the distribution of your estate in the event of your death.
Related Links
Revocation of a Will: By marriage or civil partnership
Why use a Professional Will Writer
Mental Capacity Act 2005
Making A Will Online